Wine Savvy Class
The Most Widely Planted Grapes Varieties In The World
Introduction
Wine is becoming for more and more people an important part of their life. As a consequence, nowadays it's made almost everywhere in the world. If in the past there were just producers in the Old World that were able to produce remarkable wines today the situation is rapidly changing. Unexpected wine regions are rapidly coming up with products that not only are worth trying but deserve our attention as well.
In today's article, we wanted to telescope down and analyze the grape varieties which are most widely planted all over the world. Apart from it, we also pointed out for you, important things to know about them. Last but not least, we indicated the best places where these varieties give the best results.
Enjoy the reading!!!
The Grapes
In this paragraph, we gathered for you, the most widely planted grape varieties in the world. The data are updated since they refer to 2019, and we took the numbers from OIV, so they are totally reliable.
| | | | |
| --- | --- | --- | --- |
| Grape variety | Color | Production | Planted surface ha/1000 |
| Kyoho | Red | Table | 365 |
| Cabernet Sauvignon | Red | Wine | 341 |
| Sultanina | White | Table/ Wine | 273 |
| Merlot | Red | Wine | 266 |
| Tempranillo | Red | Wine | 231 |
| Airen | White | Wine/ Brandy | 218 |
| Chardonnay | White | Wine | 210 |
| Syrah | Red | Wine | 190 |
| Red Globe | Red | Table | 159 |
| Grenache | Red | Wine | 163 |
| Sauvignon Blanc | White | Wine | 123 |
| Pinot Noir | Red | Wine | 112 |
| Trebbiano (Ugni Blanc) | White | Wine/ Brandy | 111 |
Table 1: The 10 most widely planted grape varieties in the world (The Wine Jokers, 2021)
---
By analyzing the figures, you can see the majority of the most widely planted grape varieties are red. In fact, 8 out of 13 varieties are dark-colored berries. This isn't surprising at all if you think about it very well. Especially with the climatic change that the world is experiencing, there are going to be more and more red grape varieties spread on the planet.
Indeed, one of the most important things in order to produce high-quality whites, it's the right climate and temperature. Without this factor, white wines would lose acidity which is one of the most important structural components in these styles of wines.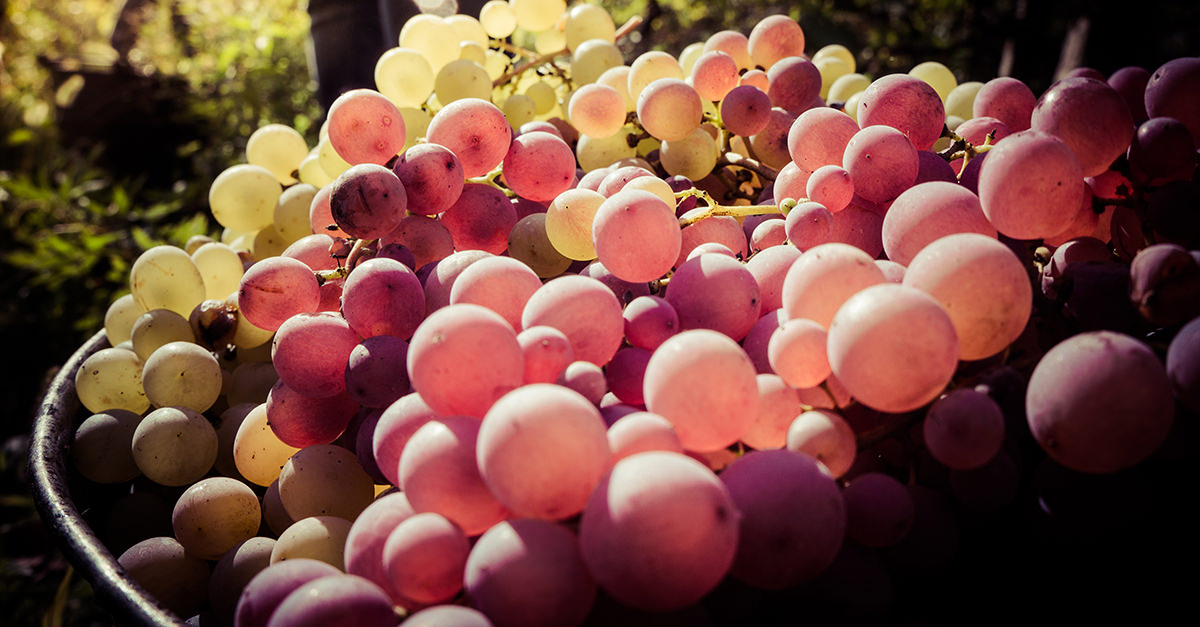 Reading The Figures
In the first place, there is Kyoho a grape variety we personally never heard of before. But this isn't a variety used to make wine, it's just a table grape consumed during the meal. As the name suggests, this is a Japanese hybrid, that is mainly cultivated in China. Nevertheless, China is the major grape producer in the world (but not for wine as we pointed out).
Let's focus now on the grapes we like the most…. the ones that aren't meant to be eaten but are meant to be drunk.
Cabernet Sauvignon is the most cultivated grape variety in the world. With its 341.000 ha, it covers 4% of the total planting. It's a natural cross between Cabernet Franc and Sauvignon Blanc. Its birthplace is the Gironde (Bordeaux). It's usually blended with other varieties such as Merlot and Cabernet Franc, and they're known as Bordeaux blends. Since it adapts itself to different macroclimate, it's cultivated in the New World and in the Old World, giving remarkable results. The best wines are the ones made in Bordeaux, Tuscany (Bolgheri), and Napa Valley.
Right after Cabernet Sauvignon, Merlot with its 266.000 ha of planted vineyards, covers 3% of the world's planting. Once again, this grape variety renders outstanding wines in the Bordeaux area, especially in the so-called left bank. Here the soil is mostly clay, and as it doesn't drain very well, merlot is more suitable for this soil than Cabernet franc and Sauvignon. Today great wines made up of Merlot are found in Italy, Chile, South Africa, and Australia.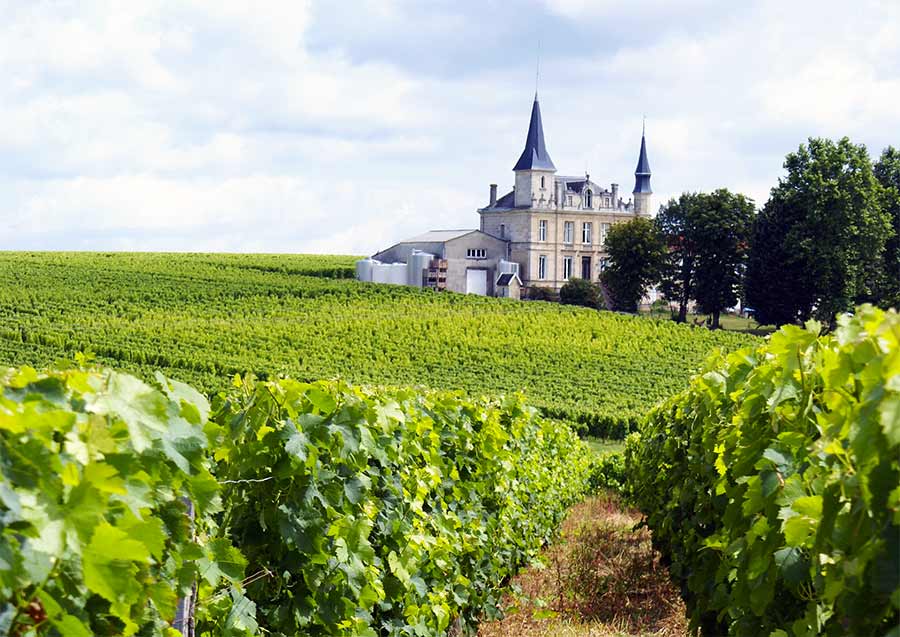 Tempranillo is the main grape of Spain. Since 2000 the grape started being planted in several wine regions and today it's cultivated in as many as 17 of them. Airen is another Spanish grape variety and it's mainly used to make brandy and everyday wines in Spain. It represents the most cultivated white variety in the world.
Chardonnay is a grape that couldn't miss from the list. Its main characteristic is its adaptability to different climates. Being a neutral variety, it's particularly prized by winemakers that can juggle with it. It's also an important part of the blend for sparkling wine made with the traditional method. Today it's planted all over the world, but the best results are obtained in France, where Chablis and Côte de Beaune give the best products.
Sauvignon Blanc is another white grape that is well known by many wine lovers. Its unique herbaceous aromas and sharp acidity make it an easy guess during blind wine tasting. Today outstanding results are found in New Zealand (more than 20.000 ha) and Chile. As far as the Old World is concerned, the Loire valley has got the lion's share! Here they make the flinty Pouilly-Fumé, a wine that doesn't need any introduction.
Pinot Noir is a troublesome grape variety. It's early budding and early ripening that's why it's particularly hard to work with it. The fact it's early budding can be a problem in places where spring frosts are common. These can destroy the entire crop in some seasons. Apart from it, the fact it's early ripening doesn't make it a suitable grape for a warm and hot climate, where the wines can easily take on overbaked and unpleasant flavors. Nevertheless, it's the third most planted grape variety in Germany, and it found perfect spots in Italy, the USA, Australia, New Zealand, Chile, Argentina, and South Africa. But the best products are made in Burgundy the land of Chardonnay and Pinot Noir.
Last but not least, we would like to spend a few words on Trebbiano. It's mostly cultivated in Italy, France, and Portugal but it can be found almost everywhere in the world. There are a lot of crosses of it, just in Italy, there are more than 6 of them. And the fact it has got lots of synonyms doesn't help at all. Just to give you some examples, it's called Ugni Blanc or Saint Emillion in France, and Talia in Portugal. In France, the grape is mostly used for the brandy production of Armagnac and Cognac.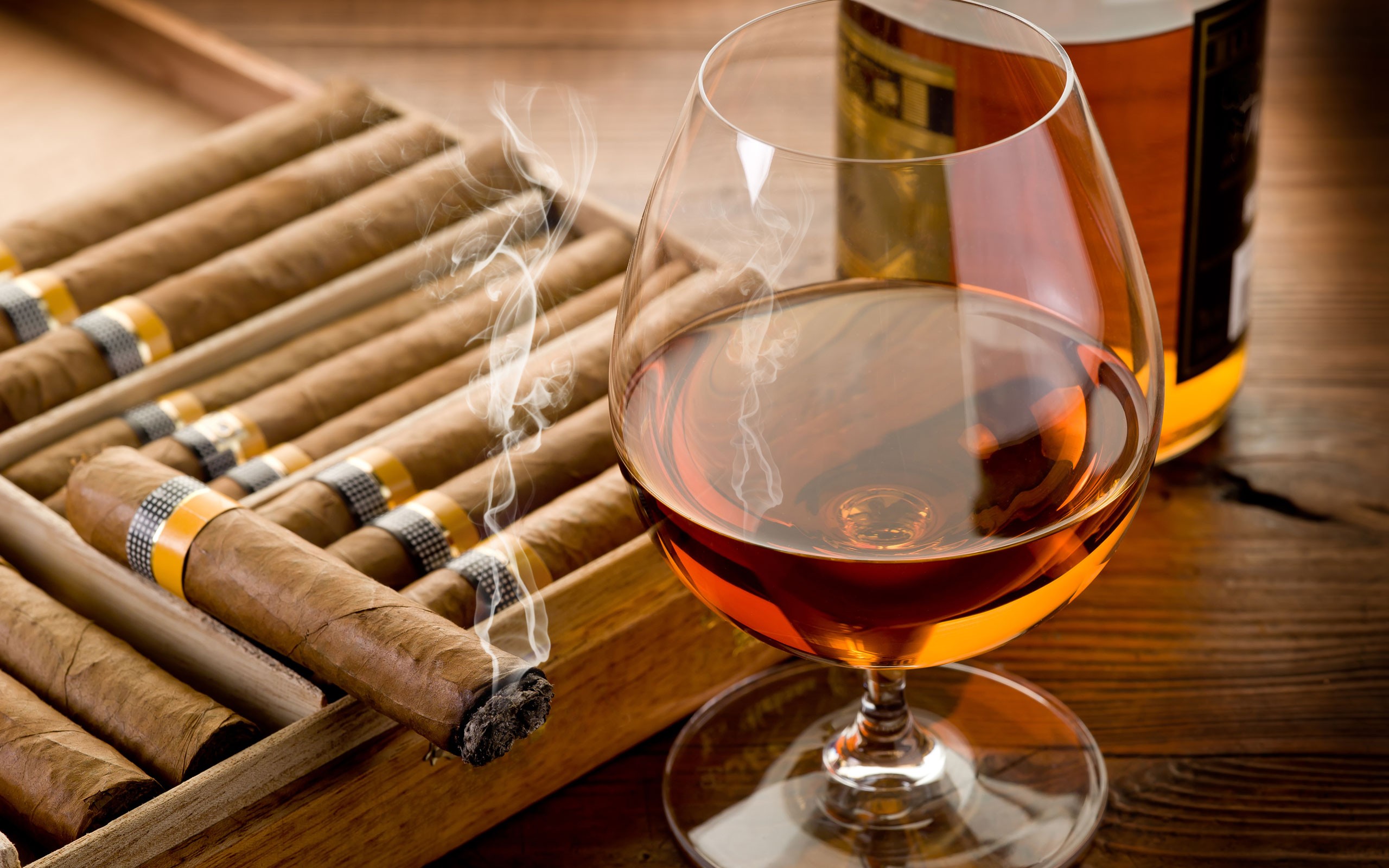 Conclusions
As you can see, there aren't indigenous grape varieties on the list. In fact, there are plenty of international berries that can easily thrive in different climates.
The fact they are the most widely planted doesn't necessarily mean that they render the best products. As a matter of fact, it can mean exactly the opposite. Especially red grape varieties, such as merlot, for instance, focus more on quantity rather than quality.
Among the best wines, are the ones coming from small production and grape varieties totally unknown by many. Italy is a great example when it comes to indigenous fruits. Think about the whites Nascetta or Biancolella for instance. These are just two examples of unique grapes that render outstanding and super affordable wines.
Do you want to know more about these grapes that are unique to Italy and you should be aware of? You can find a lot of articles on our website.
---