Grape Masterclass
Scimiscià: The "Exclusive" DOC Of Portofino
Introduction
Shining is not a piece of cake when you are right below the prestigious Piedmont, above the well-known Tuscany, and just a few miles away from the "intimidating" France. But with its tiny productions and low yields, Liguria found a niche market for those who want something unique and exclusive.
Liguria is a versatile, and extremely fascinating wine region, from the "levante" (the south-eastern part, bordering Tuscany and Emilia-Romagna) to the "ponente" (the north-western part, bordering France and Piedmont).
Are you a white wine lover or you prefer red wines? Would you like to finish your dinner with a well-integrated sweet wine? Don't worry, you are in the right place. You could have any meal drinking local wines from the aperitif till the dessert.
In fact, Liguria boasts 8 never-disappointing DOCs. We can't focus on all of them in one article for obvious reasons (you might lose your interest along the way…). What we can do instead, and what we will do, is to share with you an "exclusive" DOC: Golfo di Tigullio – Portofino Scimiscià.
Don't worry, the word "exclusive" doesn't stand for "expensive"… rather it stands for unique and difficult to find. But, we can definitely help you find it. Dress up with fancy clothes as we might stop by Portofino for a quick aperitif…
The Grape: Scimiscià
Scimiscià vines are found only in the province of Genova, more specifically, in the Fontanabuona and Cicchero valleys. In the 1990s, like Piedmont's Nas-cëtta, was close to becoming a "grape dinosaur". It would be still close to extinction just like so many other Italian indigenous grape varieties if it wasn't for Marco Bacigalupo, an ex-pastry chef from Cassottana di Cicogna in the Val Fontanabuona. He saved the 500 old vines that some elderly locals had told him were the ancient and famous Scimiscià.
Later on, some studies confirmed that the vines were Scimiscià. Therefore, from 2003 on this grape has been included in the "National Register of Varieties".
Origins of Scimiscià
Scimiscià is an old grape variety from the province of Genova (Liguria), near the coast in northwest Italy. The name comes from the dialect form of the Italian word "cimice", meaning "bug". It refers to the tiny stains on the berry skin that resemble small bugs.
Recent studies established that the variety was cultivated on the French island of Corse since the early 19th century, under the name "Genovese" (Torello Marinoni et al., 2009). Often confused with Albarola (aka Bianchetta Genovese) and Bosco from Liguria, the grape variety doesn't have anything in common with them but for their home place. What is sure instead is that the variety "Frate Pelato", grown in Cinque Terre, is identical to Scimiscià.
Principal Synonyms

Çimixà (Liguria), Frate Pelato (Cinque Terre, Liguria), Genovese (Corse, France), Raisin Génois (Corse, France), Rossala Bianca (Corse, France), Simixà (Liguria).

Wine Grapes (Jancis Robinson and Julia Harding, 2012)
Viticultural Characteristics
Mid to late-ripening;
Vigorous clusters;
Moderate and regular yields;
Medium to high acidity levels;
Medium alcohol content;
Resistant to powdery mildew;
Exclusive of the Genova province;
We can share what we wrote in our personal notes regarding Golfo di Tigullio – Portofino Scimiscià DOC since it stole our hearts. In the glass, the wine appears medium lemon with shades of gold on the rims, even at the young stage. The nose is intense with fine delicate aromas of peach, pear, lime but also white flowers, anise, and chalk. The palate confirms the nose: an outstanding white perfectly balanced between acidity and minerality.
We like making comparisons as we believe this might help you understand what we are talking about. This DOC has got the body of a Timorasso, the acidity of a Biancolella, and the mineral aroma of Vermentino. You would like to taste it right now, don't you?
The DOC, Its Styles, And The Best Producers
Golfo di Tigullio – Portofino was granted DOC in 1997 and there are several wines within the same denomination.
Bianco, also Spumante, Frizzante and Passito
Rosso, also Frizzante and Novello
Rosato, also Frizzante
Bianchetta Genovese, also Frizzante
Vermentino, also Frizzante
Ciliegiolo, also Frizzante and Novello
Moscato, also Passito
Scimiscià (Cimixa)
By law, Golfo di Tigullio – Portofino Scimiscià DOC must be made with at least 85% Scimiscià. A maximum of 15% of other white grapes cultivated in Liguria can be part of the blend. There aren't any specif aging requirements for the DOC. But by talking to producers, we understood that they aren't keen to age it for a long time since they want to preserve the freshness of the variety as much as they can.
Daniele Parma (La Ricolla) and Cantina Çimixà are the only two producers (unfortunately…) that make a monovarietal wine out of the fascinating Scimiscià. These two producers are the best we tried and we recommend them as a result. But unfortunately, we couldn't link any website since they don't have it. We know, it is a pity. But we find it fascinating as well…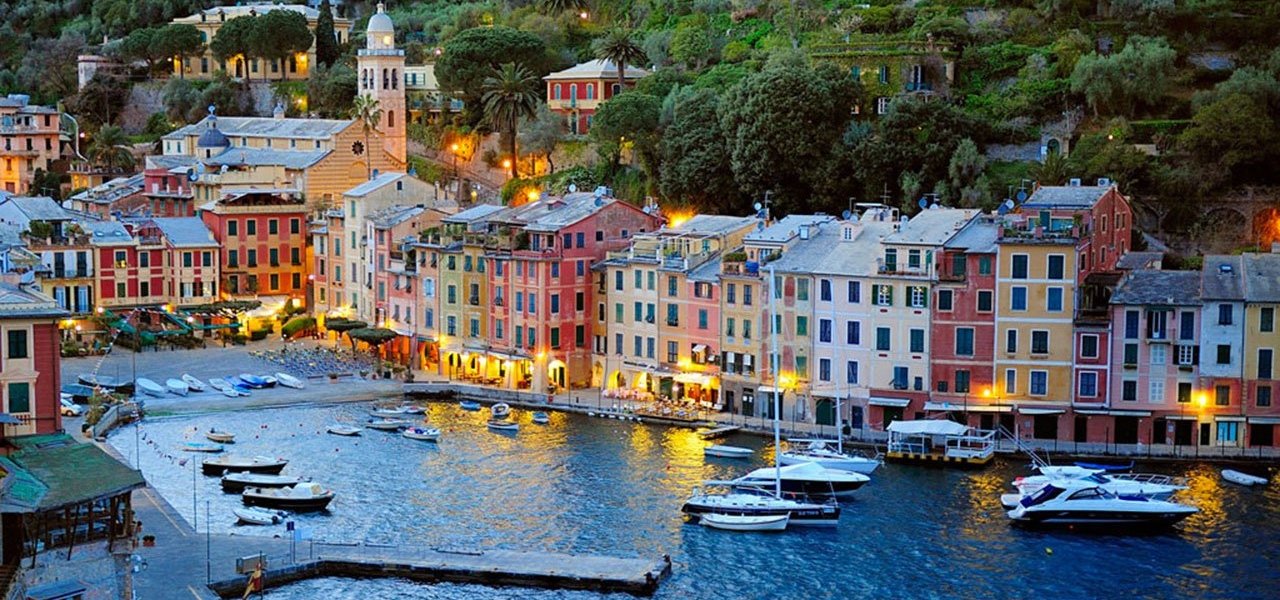 Conclusions
From north to south, Italy is always able to delight us. No matter whether the region we are discussing has or has not DOCG. Today, we analyzed a Liguria's DOC that isn't well-known at all and perhaps underestimated by those who tasted it.
Our goal and main interest are to bring back to life these lesser-known wines as we truly believe they are worth your attention. Not only are they delicious, but they are very affordable as well. In fact, these are the wines we would add to our wine list for several reasons. The most important one is that they can literally draw wine enthusiasts' attention. Why? Well, finding them online isn't an easy job. The production is deficient, and suppliers might run out of them while you are placing your order.
We hope we achieved our goal. We truly hope we stimulated your curiosity and talked you into trying this exclusive DOC. Does it happen every day to sip a glass of local wine, listening to the local dialect, and eating local food in an idyllic place such as Portofino? You aren't dreaming. This can be a reality now that you got to know Golfo di Tigullio – Portofino Scimiscià DOC.
---