Quick Sip Around The World
The Italian Regions With No DOCGs
Introduction
Yes, there are Italian regions with no DOCGs.
Every country in the world has their own law requirements and hierarchy to define the quality of their wines. France (and the differences among its regions), the USA and its AVAs, the modern Burgundian-like Appellation system in Germany… These are just a few examples of how confusing this topic could be. The confusion is mostly related to the fact that there isn't a common Appellation system that applies to every wine region. And this is understandable as every one of them has a different history and background.
Hence, knowing the different Appellation systems in place might be very helpful when it comes to making "clever purchases". The consumers are becoming more frugal as time goes on. Not only that, they even expect to spend less money on every-day wines but still drink high-quality products.
It's important to know the Appellation systems of the wine regions that we love (at least). This way, we can truly be able to spot always the best deal. You know the grape you like and you know the characteristics you are looking for. You only need to know the Appellation system to save a bit of money. The rule of thumb (at least here in Italy) is that an IGT is more affordable than a DOC, and the latter tends to be more affordable than a DOCG. Of course, there are several exceptions as always. It's the case of the prestigious Masseto IGT and the Bolgheri Sassicaia DOC which are among the most expensive Italian wines. We are sure that they don't need any introduction anyway…
And if it's true that knowing the Appellation system in every wine region is pivotal to make a smart purchase, being biased by it would be the biggest mistake a wine lover and connoisseur could possibly make. Especially here in Italy where the Appellation system to obtain the DOCG is very strict.
Hence, we are here today to point out the lesser-known Italian wine regions that are underrated by many just because they don't have no DOCGs.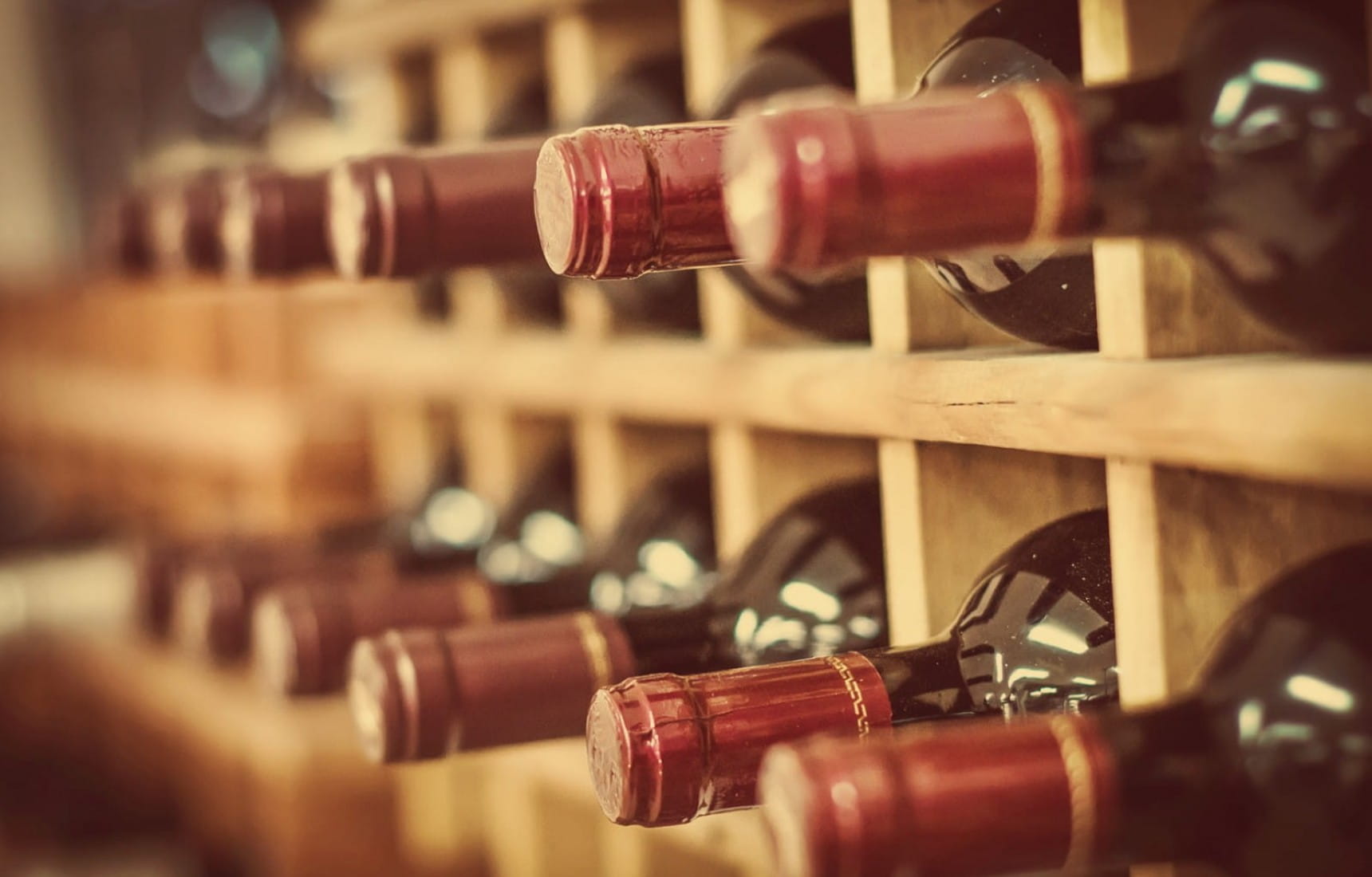 The "Left-Out" Italian Wine Regions with No DOCGs
Times and trends are changing among Italians. Local people are more willing to try some products that they wouldn't take into account in the past. Unfortunately, this isn't happening in the international market where the majority of the purchases are still based on the Italian hierarchy in place.
This is such a pity since you might miss the chance to taste and constantly discover new remarkable products. You could appreciate these lesser-known wines even more than the DOCGs.
And this is exactly the reason why we are devoting our time to writing this article. We don't want you to make the huge mistake to consider the wine regions lower in quality just because they have no DOCGs.
There are five Italian wine regions that don't boast any DOCG:
Valle d'Aosta;
Trentino Alto-Adige;
Liguria;
Molise;
Calabria;
In the next paragraph, you will briefly familiarize yourself with them from the northernmost to the southernmost. Fasten your seat belt as there are so many miles to go!!!
---
Valle d'Aosta (1 DOC)
Located to the north-western part of Italy, this tiny region borders Switzerland to the north-east, France to the north-west, and Piedmonte to the south.
With 286 hectares of planted vineyards, Valle d'Aosta produces 20,000 hectoliters of wine a year (82% of which belongs to the DOC).
Even though Valle d'Aosta is mostly famous for its outstanding whites, which are the crystal-clear expression of its Terroir, they represent 40% of the total production. Red and Rosé wines account for 60% instead.
You aren't going to struggle with the Appellation system here. There is only one DOC to remember (and not even one DOCG or IGT). This is the "Valle d'Aosta DOC". It must be clear though that there is still too much to drink and discover within this DOC.
One of the interesting products you might drink under this Valle d'Aosta DOC is Blanc de Morgex et de La Salle.
---
Trentino Alto-Adige (9 DOCs, 4 IGTs)
First and foremost, let's make something clear right away. Italian Sommeliers analyze separately this region. They break it down into two different parts:
Trentino (the southernmost);
Alto-Adige or Sudtirol (the northernmost);
Trentino Alto-Adige borders Switzerland to the north-west, Lombardy to the south-west, Austria to the north-east, and Veneto to the south-east.
Trentino has 10,000 hectares of planted vineyards and it makes 990,000 hectoliters of wine yearly. 73,5% of it belongs to the DOC and 21,4% to the IGT category.
This wine region stands out for its remarkable white and sparkling wines. In fact, it's one of the Italian "zone vocate" for sparkling wines made according to the traditional method.
Alto-Adige has 5,380 hectares of planted vineyards and the total production is around 372,000 hectoliters. 93% of it belongs to the DOC and 4,8% to the IGT category.
---
Liguria (8 DOCs, 4 IGTs)
Bordering with France to the west, Piedmont to the north-west, Emilia-Romagna to the north-east, and Tuscany to the east, this tiny wine region never ends to surprise.
With its 1,535 hectares of planted vineyards, it produces 46,000 hectoliters of wine every year (79% of which belongs to the DOC and 9,2% to the IGP category).
White wines account for 65% of the total production. But of course, there are some interesting red wines made from indigenous grapes such as the Ormeasco and Rossese.
---
Molise (4 DOCs, 2 IGTs)
The Italian region forgotten by many. There is even a joke among Italians saying that Molise doesn't exist. However, it does! And its landscapes, traditions and even wines are always able to take your breath away.
The regions we saw so far were northerly ones. But we start moving to the south when analyzing Molise, which has a completely different latitude, climate, soil and hence renders completely different wines.
Molise borders Abruzzo to the north, Lazio to the west, Puglia to the south-east, and Campania to the south.
It has 5,540 hectares of planted vineyards and it produces 319,000 hectoliters of wine (13% of which belongs to the DOC and 17,6% to the IGT category). Therefore, Molise mostly makes "Vini da Tavola".
Since we move to the south and the temperature starts increasing a bit, Molise is more famous for red and rosé wines than whites. In fact, reds and rosés account together for 74% of the total production.
---
Calabria (9 DOCs, 10 IGTs)
Italians usually refer to it as "la punta dello stivale" ("the end of the boot") and it only borders Basilicata to the north. If you look at the map, you will see that it's actually very close to Sicily.
Calabria has 11,500 hectares of planted vineyards which renders 368,000 hectoliters of wine yearly (43% of which belong to the DOC and 34,6% to the IGT category).
The majority of the production is represented by full-bodied reds and rosés that will have high level of residual sugars as the main structural component.
---
Conclusions
We hope you will consider these wine regions if you ever visit Italy again. The main goal of this article was to give you an overview of these 5 Italian underestimated wine regions, providing numbers and data that have been gathered and elaborated from UIV ("Unione Italiana Vini") and ISTAT.
Each and every paragraph contains a direct link with the wines we had the pleasure to taste so far with our humble but always-growing experience.
We hope we stimulated you to try out and take into account products you wouldn't taste otherwise. Especially because we believe that the will to try without biases IGTs and DOCs goes along with a higher level of knowledge and drinking awareness.
Wouldn't you be sorry to miss the chance to taste the unique Langhe Nascetta DOC just because it doesn't belong to the highest level of the Italian hierarchy? We bet you would if you knew that it's a varietal wine entirely made from Nascetta, the indigenous grape variety of the commune of Novello (Piedmont).
Remember. When it comes to Italy, DOCGs can already guide you to make a good purchase. But, basing your entire knowledge on the 76 DOCGs wouldn't be enough. Because there are so many other wines that can get stuck to your mind once you taste them.
---