Grape Masterclass
Cirò: The Versatile DOC Of Calabria
Introduction
Calabria is nestled where the Italian Peninsula ends, at a swimming-distance to Sicily. The climate is warm maritime but it is always mitigated by the beneficial effect of the sea. In fact, Calabria is surrounded by two big bodies of water as we can find the Tyrrhenian to the west and the Ionian Sea to the east.
Calabria is mostly famous for its extremely spicy food. Who has never tasted the "'Nduja", the particularly spicy, spreadable pork sausage while visiting this beautiful region? Unfortunately, its bold reds can't be paired with this dish… but Calabria, boasting 9 DOCs and 10 IGTs, has some wines to match this "troublesome" sausage without a shadow of a doubt.
Today, we are here to talk about the famous Cirò DOC. As we will see later on, the appellation makes red, rosè, and white. We will briefly analyze all of them and their signature indigenous grape varieties: Gaglioppo and Greco Bianco.
Are you ready to add a new favourite DOC to your wine list?
---
The Grapes: Gaglioppo And Greco Bianco
Gaglioppo: Origins
The first mention of Gaglioppo as a wine appeared in 1240. Emperor Frederic II ordered a hundred barrels of good "Galloppo" wine on 21 January. The Name Gaglioppo seems to have Greek roots, "Kalos Podos", meaning "good/ beautiful foot" (the "foot" refers to the grape cluster…).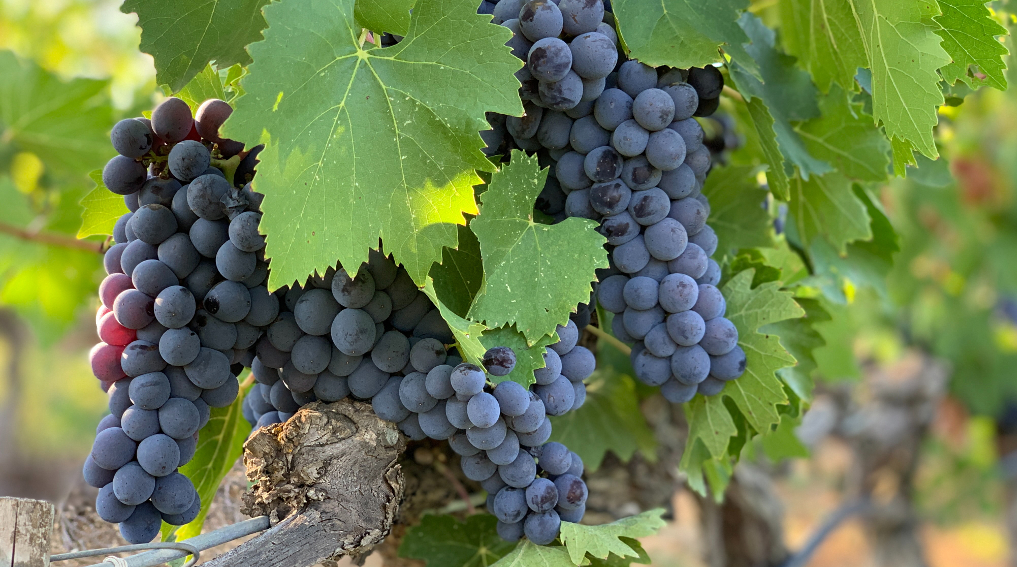 DNA profiling has shown that Morellino Pizzuto, a grape of Tuscany, is identical to Gaglioppo (Scalabrelli et al., 2008). Despite the similar names, studies proved that Morellino Pizzuto is related to Gaglioppo rather than Morellino di Scansano. A recent study of Cipriani et al. (2010) shows that Gaglioppo is a possible Sangiovese x Mantonico Bianco natural cross, the latter being a typical variety of Locride (Calabria). This makes Gaglioppo a sibling of Nerello Mascalese from Sicily, a grandchild of Ciliegiolo (Di Vecchi Staraz, This et al., 2007).
Principal Synonyms

Arvino Nero, Cirotana (Calabria), Gaglioppo di Cirò (Calabria), Galloppo (Calabria), Morellino Pizzuto (Tuscany), Navarna (Calabria).

Wine Grapes (Jancis Robinson and Julia Harding, 2012)
Gaglioppo: Viticultural Characteristics
These are Gaglioppo's viticultural characteristics:
Mid to late-ripening;
Vigorous clusters;
Medium to high tannin levels;
Medium acidity levels;
It can rich high sugar levels;
High alcohol content;
It prefers siliceous and/ or clay soils;
Sensitive to downy and powdery mildews;
Resistant to both frost and drought;
More suitable to warm Mediterranean climates;
---
Greco Bianco di Cirò: Origins
First and foremost, this variety doesn't have to be confused with Greco, Greco Bianco, and Mantonico Bianco (Costacurta et al., 2004).
The original and official name of Greco Bianco di Cirò is Guardavalle. The name probably comes from the town of the Ionian coast, between Locri and Soverato in the province of Catanzaro (Calabria).
Principal Synonyms

Greco Bianco di Cirò, Greco del Cirotano, Montonico di Rogliano, Uva da Passito, Uva Greca, Vardavalli.

Wine Grapes (Jancis Robinson and Julia Harding, 2012)
Greco Bianco di Cirò: Viticultural Characteristics
Mid ripening;
Medium to high acidity levels;
Medium alcohol content;
Resistant to powdery mildew;
---
The DOC, Its Styles, And The Best Producers
Cirò DOC was created in 1969. As you can see, this is a quite old DOC, being the first the Tuscany's treasure Vernaccia di San Gimignano in 1967. By law, these are all the possible styles belonging to the appellation:
Bianco
Rosso (Classico, Classico Superiore Riserva, Superiore, Superiore Riserva)
Rosato
By law, Cirò DOC (Red and Rosato) must be made with at least 80% Gaglioppo. A maximum of 10% of Barbera, Cabernet Franc, Cabernet Sauvignon, Merlot, and Sangiovese can be blended in. A maximum of 20% of other grapes cultivated in Calabria can be part of the blend too. The Riserva DOC requires at least 24 months of aging, however, there are no aging requirements for the standard style.
The wine jokers' recommendations:
We are highlighting only monovarietal wines, hence, made with 100% Gaglioppo. Generally speaking, if you want to understand the Terroir and the way a grape variety thrives on it, it is always better to taste a monovarietal wine.
Cantine Enotria makes the DOCs in all its wonderful styles. Buy them all and hold a wine tasting with your friends!
Besides, we strongly recommend tasting the "Liber Pater", the classico siperiore version in which Gaglioppo undergoes 12 days of skin contact maceration.
As far as Librandi is concerned, they also make olive oil and they even make the Melissa DOC, which anyway it is worth your attention. Book a winery visit and enjoy the tour!
If you are keen to taste some biologic wine, Arcuri Sergio makes some interesting ones. We tasted the "ARIS", Cirò DOC rosso classico superiore and we were truly delighted.
---
Conclusions
As you can see, pleasant surprises are always hiding behind the corner when it comes to Italian wines. Especially Cirò DOC is a versatile one, that can match every food pairing. It is even more versatile than Delle Venezie DOC because the latter only includes white wines.
On the other hand, we saw that Cirò DOC makes fresh whites, floral rosès, and bold reds. So, do you want to have a seafood-based dinner? Go for the Cirò Bianco DOC and enjoy the distinctive (nutty) flavors of Guardavalle (aka Greco Bianco di Cirò). Are you inviting some pizza lovers for dinner? The Cirò Rosato DOC is definitely the wine you should be looking for… especially if you add some "'Nduja" on your freshly made pizzas. Do you want to have a final summer barbeque in your backyard garden? Well, the Cirò Rosso DOC will fit your needs.
As you can see, Cirò DOC includes wines for every palate and occasion. Therefore, this is the category of wine you want to have on your wine list as a restaurant owner! Food friendly, affordable, and always able to please every palate…
---