Quick Sip Around The World
Aleatico: The Red Grape With A Strong Muscat Aroma
Introduction
Sweet wines are intriguing products. Some people don't know how to actually obtain a sweet wine. However, the majority of us can still notice when they drink a premium sweet wine.
Most of the times, it happens that someone claims they don't like drinking sweet wine because perahps they only tasted the cheap products, obtained by adding RCGM (rectified concentrated grape must) for instace.
Things change when you drink sensual wines such as Tokaji and Sauternes. These are extremely complex wines defined by many "intellectually" stimulating.
Italy offers so many alternatives to high-quality sweet wines, but the majority of us aren't aware of all the Italian sweet DOCGs.
For instance, how many of you are familiar with Elba Aleatico Passito DOCG? Don't be shy to raise your hand, since so many Italians don't know about its existence…
We are here today to explain to you first the grape variety, and then to introduce you Elba Aleatico Passito DOCG, the red grape with a strong Muscat aroma.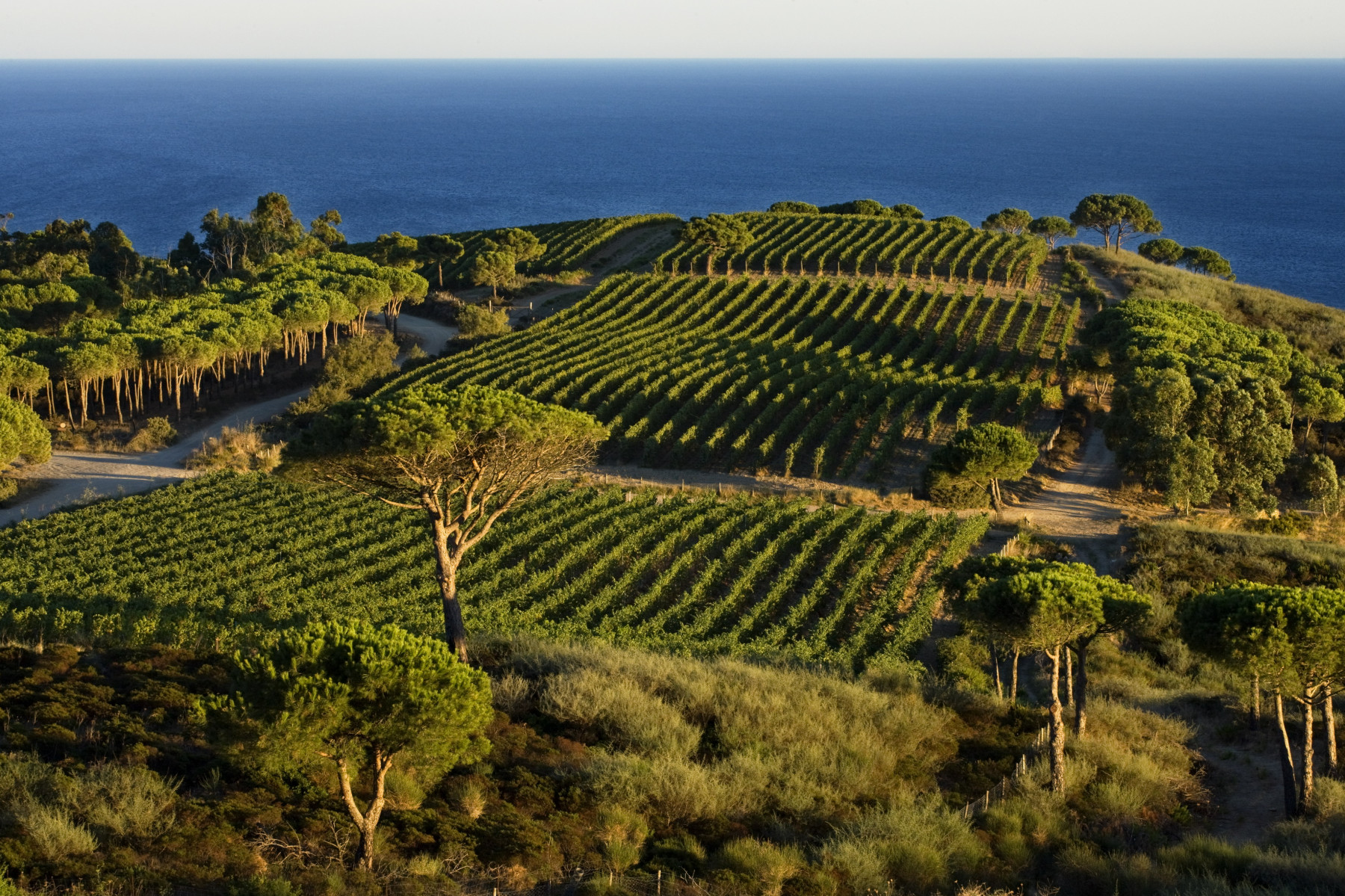 The Grape: Aleatico
The 2000 Italian Agricultural census recorded just 500 ha of planted vineyards of Aleatico.
The variety is mainly grown in Lazio, in the Tuscia area, and also in Puglia. Of course, the quintessential territory to make the opulent sweet wine is Elba, the famous Tuscany's Island.
Under the name Vernaccia di Pergola, the grape almost disappeared from the province of Pesaro (Marche). Fortunately, some local vintners and scholars at Ascoli Piceno are bringing it back to life and today the variety is an important component of the Pergola DOC.
Out of Italy, you can find Aleatico on the Island of Corse (France), but in a tiny quantity (only 10 ha).
It's also planted in California, mainly in Sonoma, where it's used to make late-harvest wines and, less predictably, in Kazakhstan and Uzbekistan.
The Origins
Aleatico is native to Tuscany. The name might derive from "Luglio" (meaning "July"), the month in which the berry matures.
DNA testing demonstrated that Aleatico isn't a dark berried mutant of Muscat Blanc à Petit Grains, but instead is either a parent or a progeny of it (Crespan and Milani, 2001).
Studies also showed that Aleatico is genetical close to Greco (Costantini et al., 2005).
DNA tests proved that Aleatico is the same as:
Moscatello Nero (Filippetti et al., 2002);
Vernaccia di Pergola (Crespan et al., 2003);
Halápi, a Hungarian variety;
Principal Synonyms

Aleaticu (Corse), Halápi (Hungary), Moscatello Nero, Moscato Nero, Vernaccia di Pergola (Marche), Vernaccia Moscatella.

Wine Grapes (José Vouillamoz, Jancis Robinson, and Julia Harding, 2012)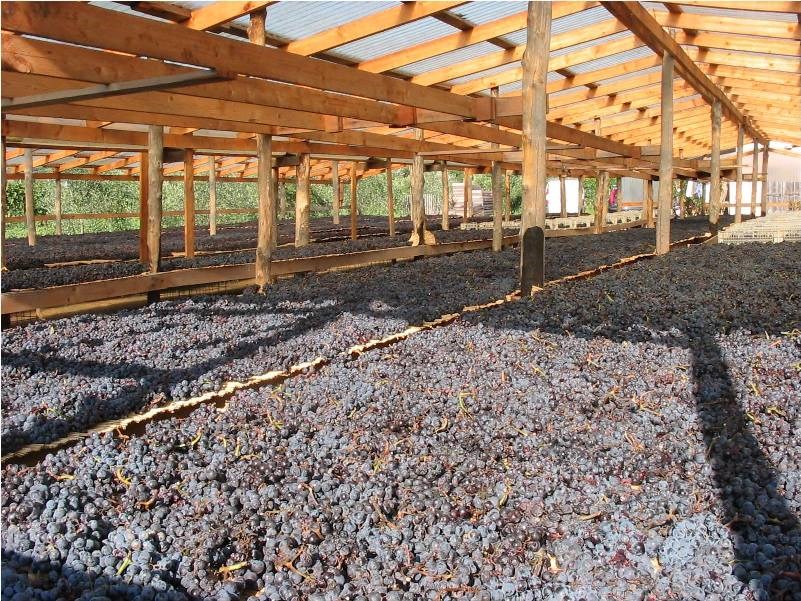 Viticultural Characteristics
Early-budding;
Mid-ripening;
High acidity levels;
Low tannin levels;
High alcohol content;
Full-bodied wine;
Susceptible to the powdery mildew and botrytis bunch rot;
From intense ruby red color, the Elba Aleatico Passito is dominated by primary aromas of red cherries, black plums, prune, and secondary aromas of cinnamon and clove. It has a beautiful weight on the mid-palate and a distinctive and long aftertaste of almonds and spices.
It can be perfectly paired with "Schiaccia Briaca", a typical sweet dried fruit from Elba Island. All the tart made with cream and berries can be perfectly paired.
There is a festival in Elba around April with tasting and preview presentations. Producers gather to showcase their flagship products hoping to make a great first impression on all the thirsty wine lovers.
The DOCG, Its Styles, And The Best Producers
Elba Aleatico Passito was granted DOCG in 2011. It's a beautiful expression of varietal wine made solely from late-harvested Aleatico. The grapes are dried off for 10-20 days where they can concentrate acidity and sugar.
This wine shares tons of things with Moscato di Scanzo DOCG, the sweet treasure of Lombardy. Apart from being two DOCGs entirely devoted to sweet wines, they are both varietal wines, they are both made from dark-skinned grapes, and they both undergo "appassimento method".
Generally speaking, the raisining process can reduce the grapes by up to 60% of their weight. So, winemakers will need a lot of bunches to obtain a single small bottle of this sweet nectar.
These are the Wine Jokers' recommendations:
Conclusions
We just gave you another good reason to visit the amazing (and still "immaculate", "wild", and "uncharted") Elba Island.
It's very close to Bolgheri and Tuscany's coast. So you might consider the idea to visit the nearby Island while sipping a good glass of Bolgheri DOC. The crossing from Piombino to Portoferraio takes one hour (30 minutes by Corsica Ferries), the crossing from Piombino to Cavo takes 35 minutes, and to Rio Marina it takes 45 minutes.
Time is money. And you don't want to "waste" it unless you have a good reason to do so. And Elba Aleatico Passito DOCG is definitely a good one.
---